Macaroni Kid wants to Thank Walgreens for all they are doing to help us during this difficult time. From the Pharmacists who make sure we can fill our medications to the warehouse workers who make sure the store is stocked. And of course the wonderful cashiers and other store employees who greet us with a warm smile and help us find the products we need. We appreciate you so much!
I am lucky enough to have my local Walgreens less than a 1/4 mile from our home. This has always been and will continue to be our go to store in our community. It is a one stop shop for all your household needs. Over the years we have developed relationships with many of the store employees. They genuinely care about their customers and want to help you. This is what sets them apart from the rest. We could never Thank You enough for all you do for our family.
Even the kids appreciate Walgreens. Look at these adorable pictures they made to say Thank You to all the staff!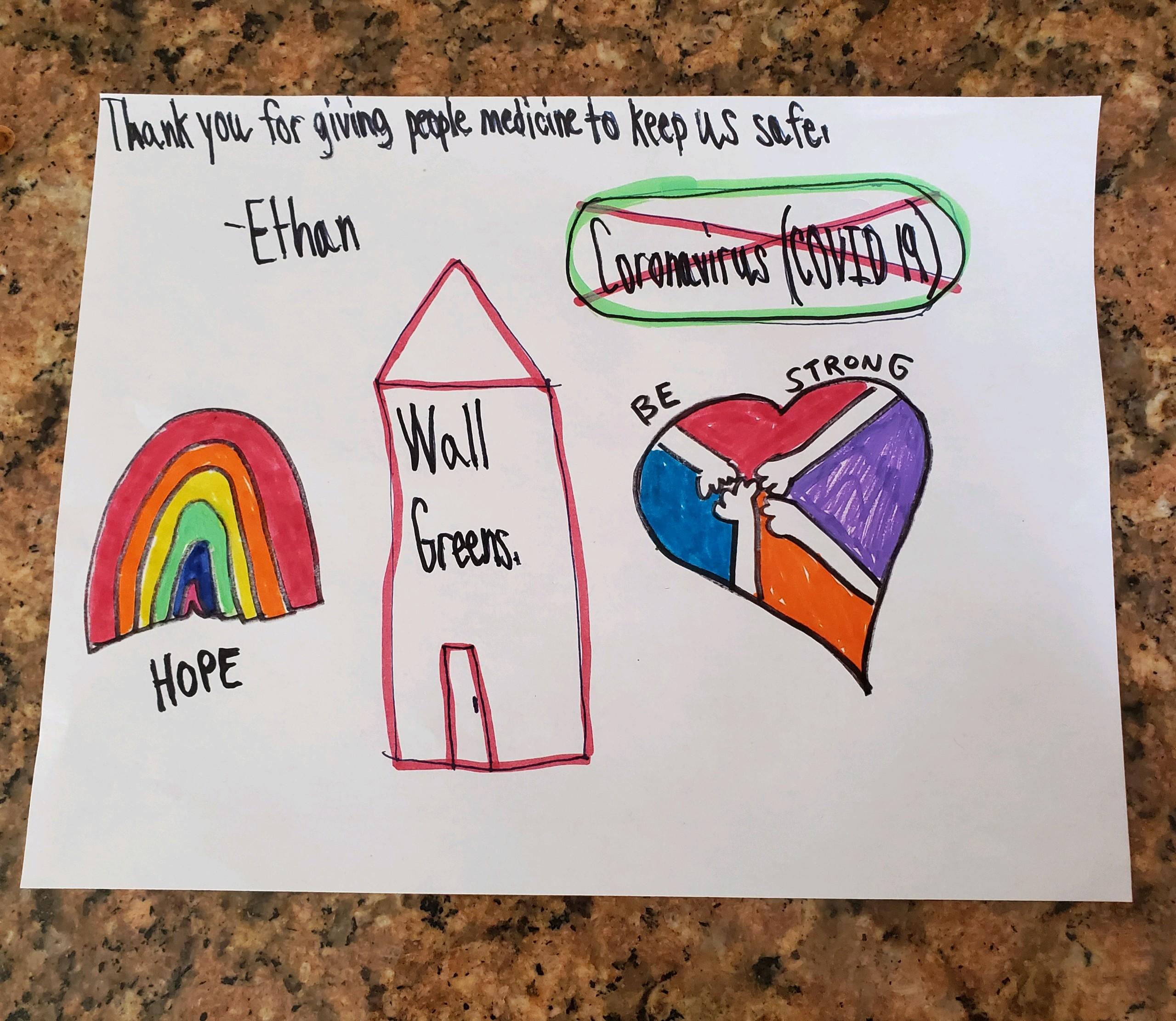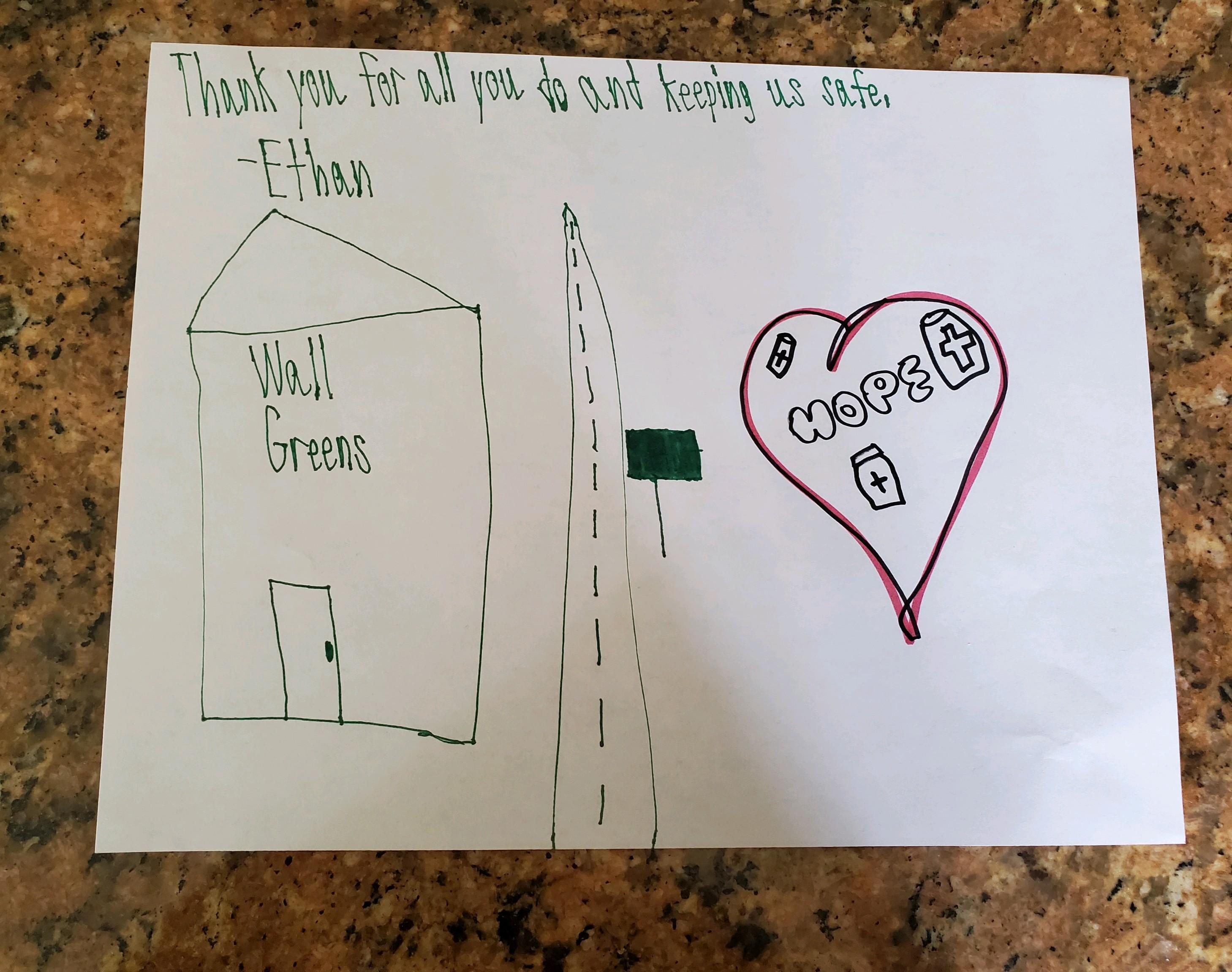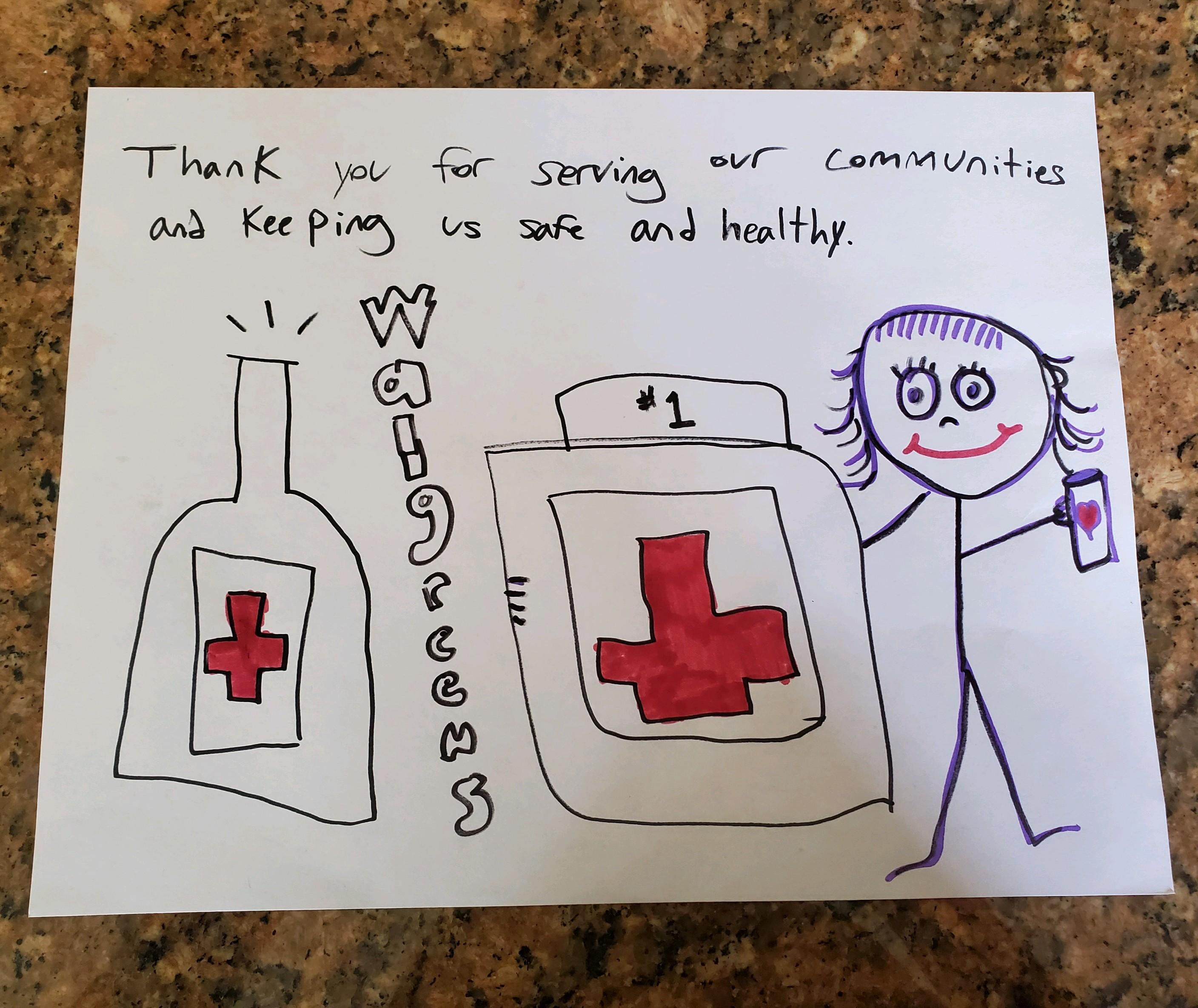 Even during the Covid-19 shut down my Walgreens has remained open 7 days a week to ensure we are able to get the medicine and essential items we need. They have implemented many new policies to ensure our health and safety including extra cleaning, extended hours and much more. To read more about it here is a link to Walgreens' response to COVID-19 and more information on how they're handling the crisis:
https://www.walgreens.com/topic/findcare/coronavirus.jsp?ban=dl_dlDLB_03292020_covid19
Find your closest Walgreens location and learn about their online care services by clicking HERE.
Follow them on social media:
Facebook: @Walgreens
Twitter: @Walgreens
Instagram: @Walgreens
Macaroni Kid is proud to partner with Walgreens for this campaign to thank their team members for continuing to stay open so we can care for our families. The author has been compensated for their time.